Description
Product Description.
Modern ventilator with high sound absorption, heat recovery and all comfort functions
With effective sound absorption, filter technology and high standard of comfort, the AEROVITAL ambience smart DM provides a well controlled and healthy indoor environment. The simultaneous aeration and ventilation is quiet but efficient and recovers the majority of heat. With its recessed installation, the ventilator fits even more elegantly into every room design.
Flexible installation on the ceiling or side wall
Now the AEROVITAL ambience smart DM can be integrated even more flexibly into the building architecture: In addition to installation via partial recessing in the wall, installation below ceilings or along a side wall in the attic is also possible. This ensures optimum flexibility and makes the ventilation unit an ideal solution even for buildings with limited space, where ceiling mounting is visually more appropriate. SIEGENIA provides various mounting sets for this purpose: a set for ceiling mounting, a basic mounting box for the side walls and a set for the air duct and extension. All options are also open for wall mounting with the help of the AERO EPP vent duct. It combines a discreet design with high sound insulation of up to 56 dB and flexible positioning depending on the conditions on site – both on the inside and outside of the building.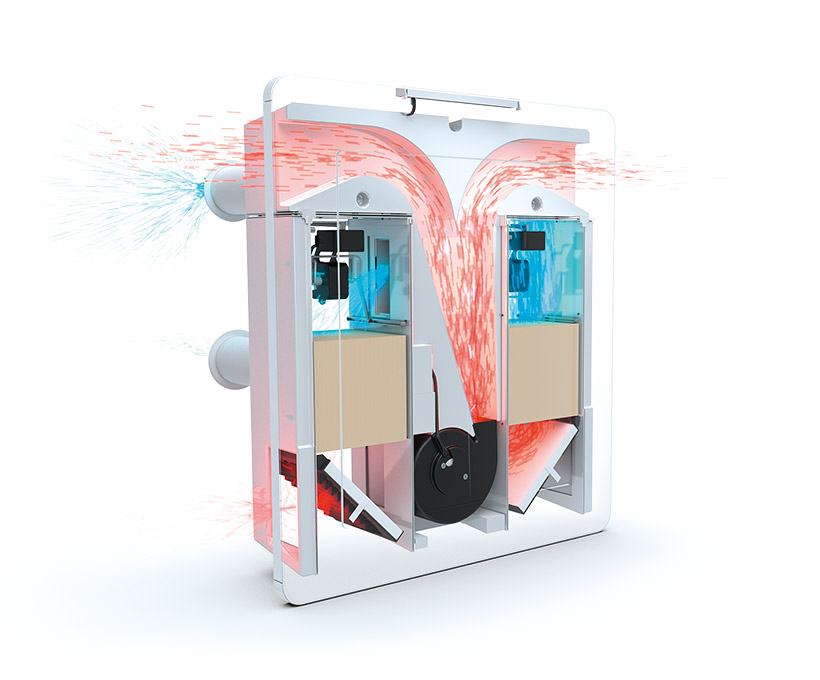 Heat recovery up to 85 %
For maximum energy efficiency and a cosy indoor environment, the AEROVITAL ambience smart DM recovers the majority of heat from the exhaust air, thus warming the cold supply air. The functions can simply be deactivated in the warm weather season in order to use the ventilator for night cooling.
Modern NOx filter
The optionally available NOx filter extracts numerous harmful substances and irritants from the air to improve the indoor air quality, even in large cities, for example. It is not only effective against pollen and fine dust, but also against nitrogen dioxides, which are hazardous to health. These are produced in high concentrations mainly by combustion processes and                                                                                                                                    thus by car exhaust fumes in particular.
Smart sensors and control.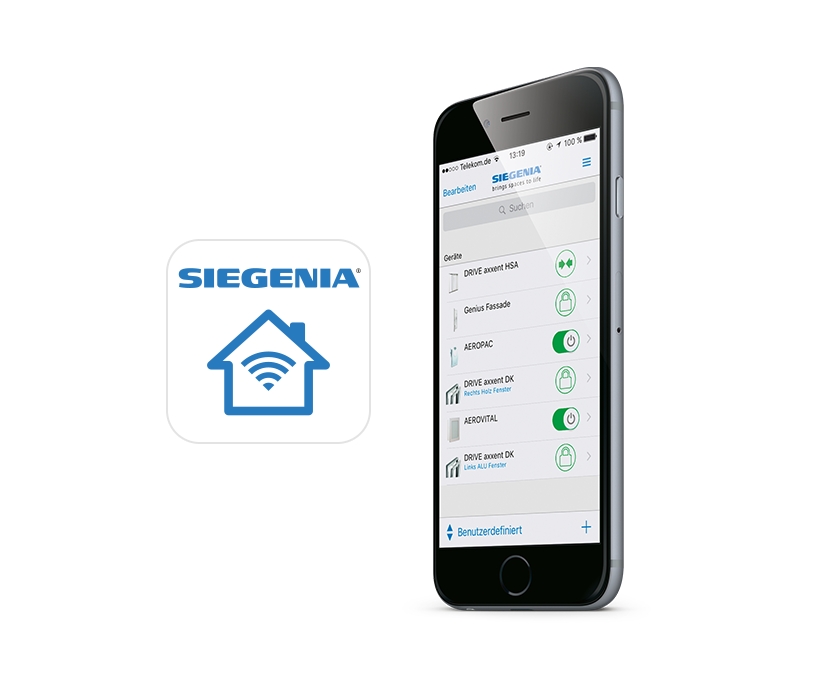 The smart variant measures the air quality and controls it automatically. Thanks to the integrated WIFI module, the ventilator can also be operated via the SIEGENIA Comfort app: either via a direct device connection or via the home WIFI network and with clever additional functions. Thanks to the SIEGENIA app, the wall-mounted ventilation unit can also be conveniently operated while you are out and about.