Description
Product description
Configure the perfect AEROTUBE for you from over 500 variants
Find the best room comfort solution for your needs and tastes.
You can configure, for example, according to:
Function (e.g., without a fan, with fan, with heat recovery)
Comfort (e.g., with or without electric closure)
Comfort operation (e.g., with or without APP control)
Design (e.g., with different external views – e.g., in the reveal, with stainless steel cover)
Technical features (e.g., air throughput, sound absorption)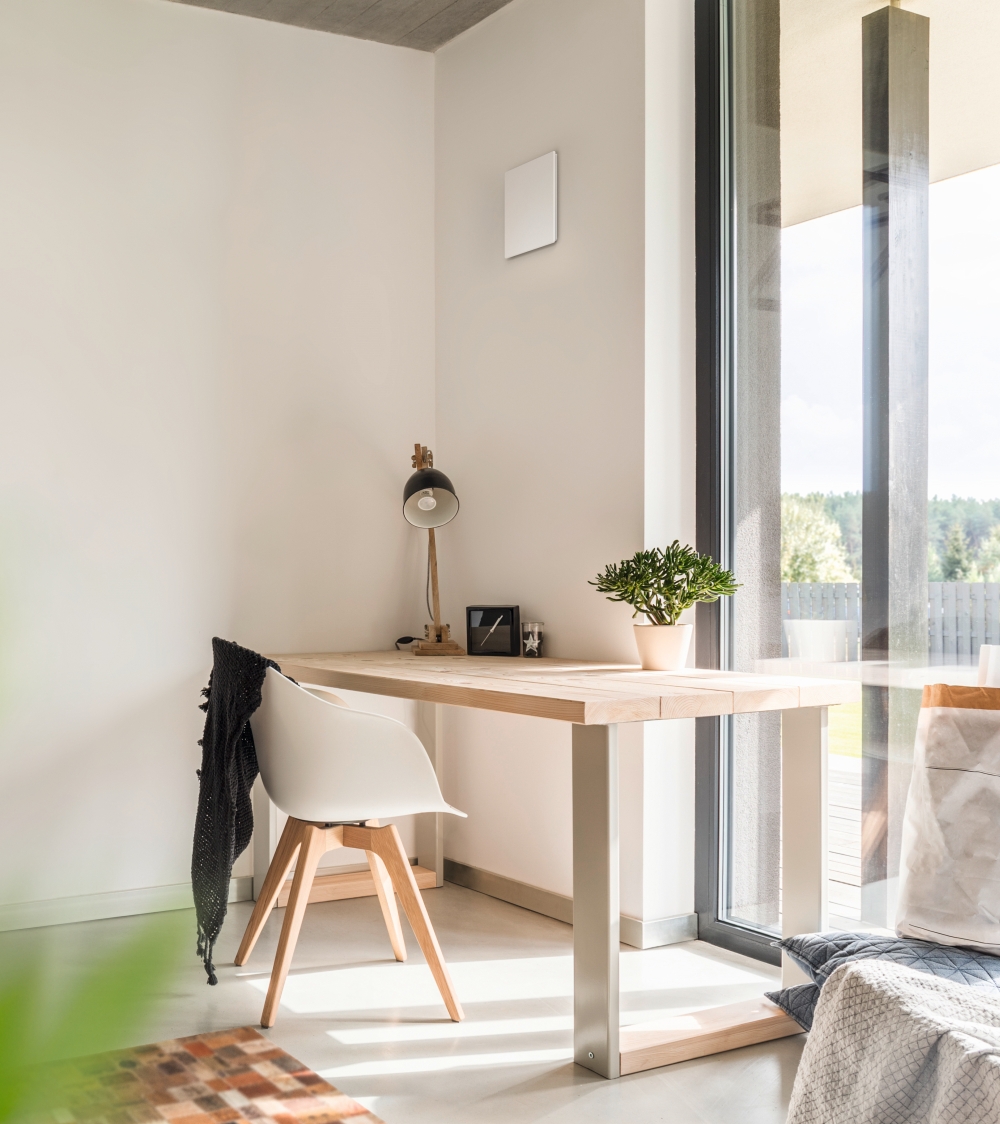 One system.
Passive or active – supply air, exhaust air or both.
Passive supply and exhaust air: AEROTUBE DD 110, 160
Activ
of smart units can also be assigned via an app after installation
e supply or exhaust air: AEROTUBE AZ smart
Active supply air or exhaust air or switch between both and with high heat recovery: AEROTUBE WRG smart
The air direction
Discreet appearance for clean room concepts.
The functional elements are positioned in the pipe to give the casing a discreet design. All AEROTUBE variants with identical panels can be used to maintain a uniform appearance. The design panel E18 is also available for the AEROTUBE DD passive ventilator.
Countless possibilities.
Smart operation, smarter operation in pairs.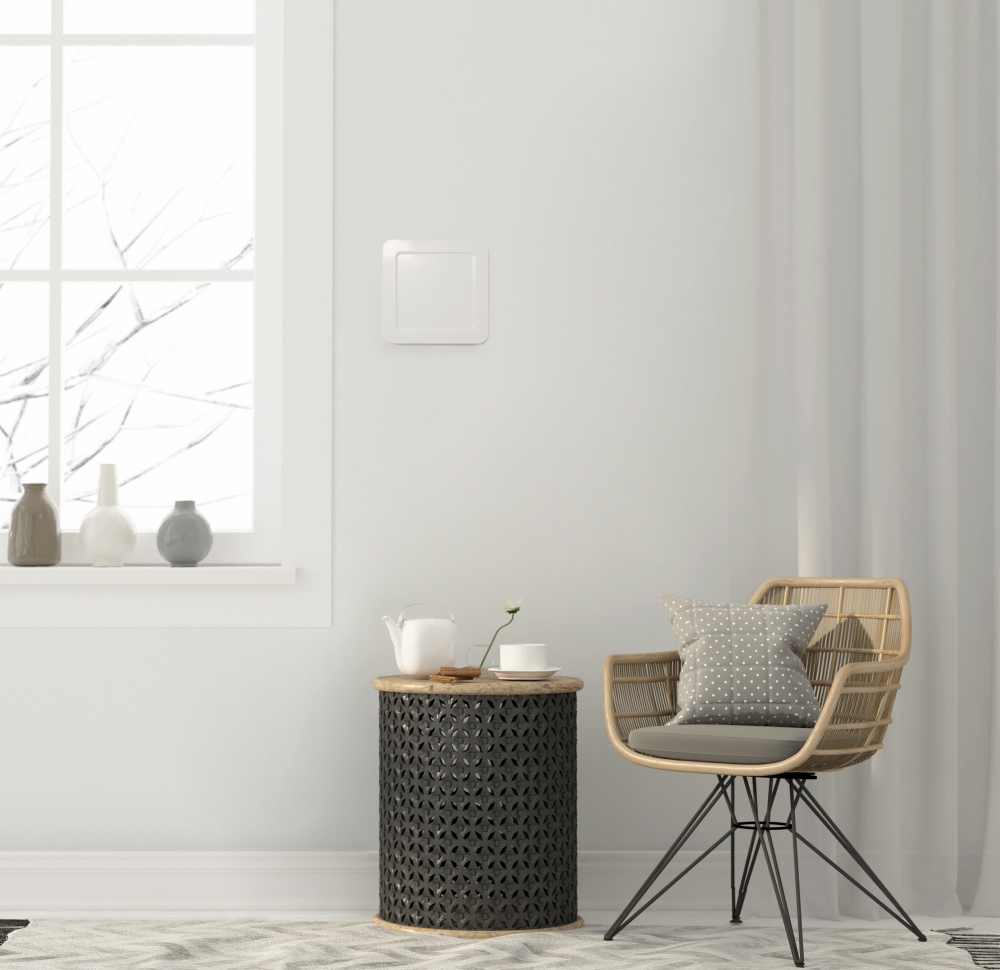 Both smart units can be conveniently controlled via the SIEGENIA Comfort app. This opens up additional modes of operation, timer and control functions. AEROTUBE WRG smart devices can be connected to operate in pairs via the app without wiring effort, meaning that they can automatically interconnect across rooms.
Automatic humidity control.
To automatically control the humidity according to your needs, the AEROTUBE WRG smart is equipped with an effective humidity control as well as the standard WIFI function.
Heat recovery up to 90 %.
For maximum energy efficiency, the AEROTUBE WRG smart recovers the majority of heat from the exhaust air, thus warming the cold supply air.