Description
Preconfigured AEROTUBE with the following features:
Exhaust air/supply air mode (with heat recovery up to 90%)
Smart control via app
Electronic closure
Preselected PVC weather grille in RAL 9016. This can be customised within the configuration (note: may cause price changes)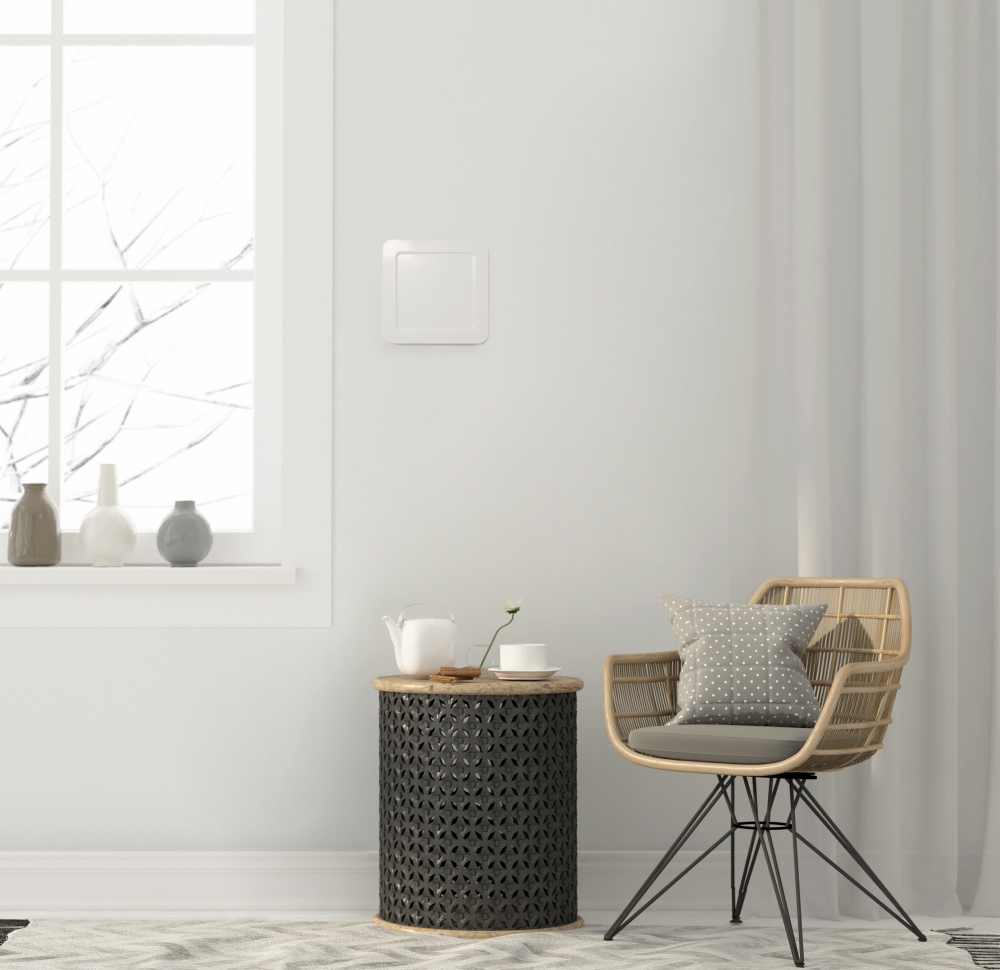 Smart operation, smarter operation in pairs
Both smart devices can be conveniently controlled from anywhere via the SIEGENIA Comfort app. This opens up additional modes of operation, timer and control functions. AEROTUBE WRG smart devices can be connected to operate in pairs via the app without wiring effort, meaning that they can automatically interconnect across rooms.
Automatic humidity control
To automatically control the humidity according to your needs, the AEROTUBE WRG smart is equipped with an effective humidity control as well as the standard WIFI function.
Heat recovery up to 90 %
For maximum energy efficiency, the AEROTUBE WRG smart recovers the majority of heat from the exhaust air, thus warming the cold supply air.