Description
Whisper-quiet, compact sound-absorbing ventilator with high air throughput, filter technology and CO2-regulation
The AEROPAC IE has all the same features as the tried and tested AEROPAC. Thanks to its integrated sensor, it provides the best conditions for demand-led ventilation based on the room air quality and is therefore particularly suitable for living rooms and bedrooms.
With its slim, elegant design, it also meets the highest visual demands. With highly effective sound insulation it ensures a quiet and restful sleep and, in combination with soundproof windows, is even effective against aircraft or railway noise. The side air outlet can be selectively controlled by 2 separately manually operated closing flaps and the air can thus be directed into the room to the right, left or through both openings and draughts can be avoided. The active vent unit is also suitable for larger rooms due to its whisper-quiet high air performance.
The AEROPAC IE is particularly easy to maintain. The maintenance of the AEROPAC IE is limited to replacing the filters, with the integrated filter change indicator displaying the correct time to do this. The hinged front panel and the use of filter cassettes enable quick and convenient replacement without tools.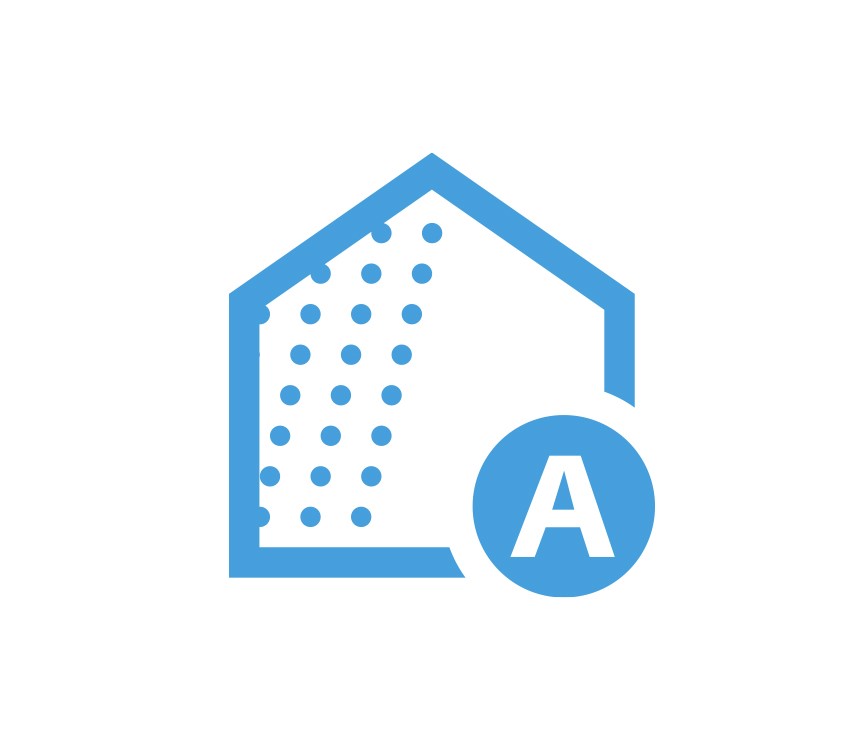 Air quality sensor with CO2-regulationThe AEROPAC IE is equipped with an integrated air quality sensor. Thanks to the CO2-regulation, there is now an automatic mode that reacts to the room air quality and adjusts the air change rate as required.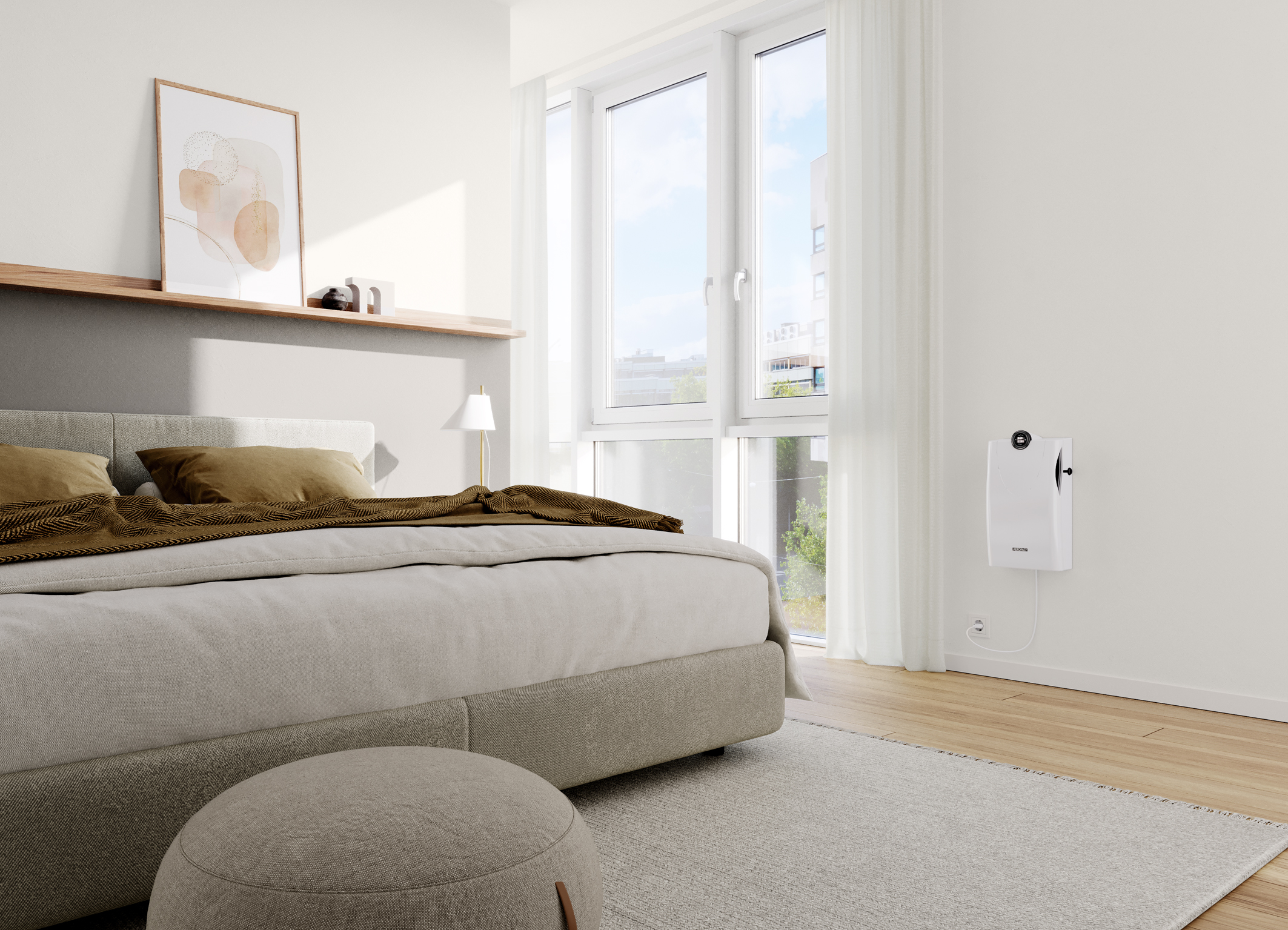 Optional high-performance additional filters
The single room ventilation unit is equipped with a coarse dust filter, the ISO COARSE  55% filter, as standard. For a high level of room comfort, there are also three optional filters for optimum well-being:
The AEROPAC IE can be optionally equipped with a pollen/fine dustfilter, an activated charcoal filter and a Nox filter:
Activated carbon filter e.g. exhaust fume odours (L5460290-099010)
ePM10 pollen/fine dust filter (L3460100-009011)
NOx filter is effective against harmful nitrogen oxides, fine dust & pollen (L5460510-099010)
467

270

132

No label

No

Yes

58

20

Supply air operation only

Yes

Keys on the unit

Air quality sensor

NOx and pollen filter F7
ISO ePM10 50% (formerly M5)

ISO coarse 55% (formerly G3)

160

30

60

160

5

No